How to choose the best Guardrails: Highway Traffic Guardrail Manufacturers in India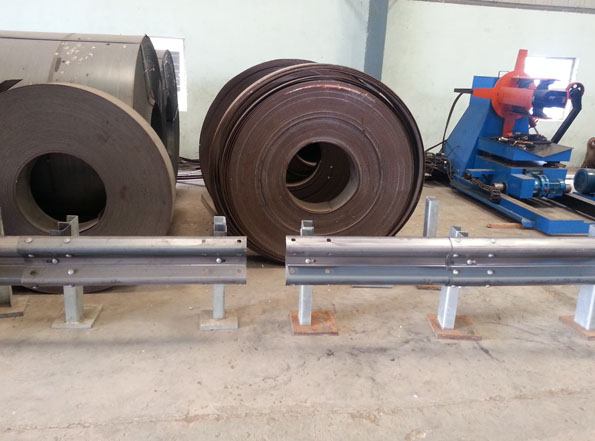 How to choose the best Guardrails: Highway Traffic Guardrail Manufacturers in India
By Admin
0 Comments
Safety is becoming a crucial matter for India as traffic on the road increasing more and more. Number of vehicles in the road leading to heavy traffic and all the vehicle drivers try to drive at maximum speed that resulting increasing number of accidents. Here the need of Guardrails arises it is best safety fixture for highway. As it is the matter of safety most of nations are using guardrails on highways.
Considering Guardrails the basic road safety feature you need to search for the best Guardrails Providers and Highway Traffic Guardrail Manufacturers India are known better. Guardrails are of different shapes which are being used in other countries but in India W-Beam share guardrails are used more.  So many manufacturers are there ion India provides the same product, but the quality is not obvious at all.
As Guardrails made for security reason it is very important to know the components used to prepare different shares like
Single Side Single Guardrail
Double side single Guardrail
Single Side double Guardrail
Double side double Guardrail
Single side Thrie Beam Guardrail
Double side Thrie Beam Guardrail
Looking forward to the shape of Guardrail it depends upon the shape of the road and the type of security required in highways. Important features in Guardrails from Highway Traffic Guardrail Manufacturers
Minimal damage to vehicle and vehicle holder
Beam absorbs maximum energy due to lateral flattening and rescues the vehicle.
Controls the exit corners through redirection and declaration
Quick repairs if an accident happens
Available with Galvanized components
Low maintenance
Available in different configurations
Accessories are designed as per the site requirement
Guardrails are the ultimate safety feature that came to you through different manufacturers, but choosing the best manufacturer with effective quality control, affordable pricing and technical installation based on MORTH (Ministry of Road Transport and Highways). Guardrails offer security in various places like highways, poles, building, ditches and bridges. People think like Guardrails are to decorate the road till it saves lives. But while installing in bridge and other required areas it provides lifesaving shield.
For Enquiries 
P.N Singh – 07042292793, Suresh Mishra - 07042292792
EMAIL ID : pran.s@grinfra.com, suresh.m@grinfra.com
For more information please visit our corporate website.
Click Here