Improve the Road Safety with the Help of Guard Rails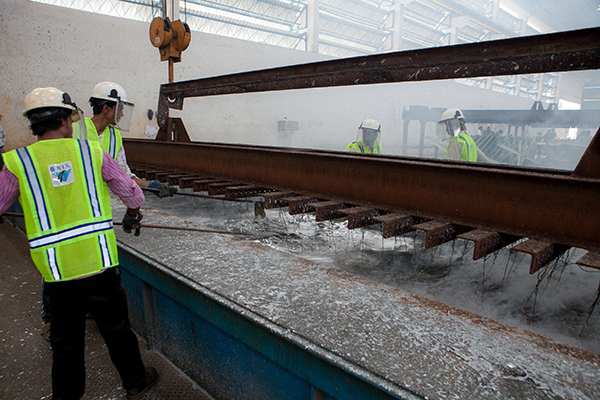 Improve the Road Safety with the Help of Guard Rails
By Admin
0 Comments
Guard rail is one of the most essential items which useful for road safety.  Most of the time, the vehicle get unbalance or out of control due to some problem occur on the highway areas. During the time, it can prevent the vehicle from unwanted accidents on the road. It boosts the confidence of the driver and helps to return the vehicle in the continuous flow of traffic. The purpose of the guard rails enhances the vitality on the roads. With the growth of the technology, you can pick up the right Highway Guard Rails Suppliers India through online.
The internet is flooded with a different collection of information about the guardrail suppliers right now. The suppliers give the material as per the client requirement and specification with the designed accessories and complementary products.  They have required all the qualities and become a leading one in the industry today. The professional can make sure to reach the guard rails to the right customer. They supply a high-quality guard rails like beam safety barrier, road safety barrier and lot more. It is manufactured with the right amount of raw materials with the advanced manufacturing technique.
Benefit of the guard rail:
It is high tensile in strength and becomes sturdy to any weather condition.
It is abrasion resistance with the tough structure.
It is suitable for minimizing unwanted accidents.
It is highly used for the highway safety and fix on the road side on curves and slopes. It can able to prevent the vehicle riding out of control from roads. It can minimize the damage to the vehicle and occupants and restrain the vehicle. It stops the vehicle from skidding back into the carriageway. It is widely accepted product and used all around the world for the safety system.
Enjoy well-maintained road safety:
It is to provide the protection of the vehicle at the dangerous road. It ensures the sudden impact during collision and reduces the accidents. It acts as a median barrier in order to avoid the collision and vehicles moving in the correct direction. It is considered as a protective barrier for the highway and easily configured for the proficient performance and cost efficient. Some of the guard rail types are straight guard rails, curved guard rails and lot more. The supplier gives the quality product to the customer and ideal for high-speed traffic.
For Enquiries 
P.N Singh – 07042292793, Suresh Mishra - 07042292792
EMAIL ID : pran.s@grinfra.com, suresh.m@grinfra.com
For more information please visit our corporate website.
Click Here