Things Need To Consider When Choosing The Highway Guard Rails Suppliers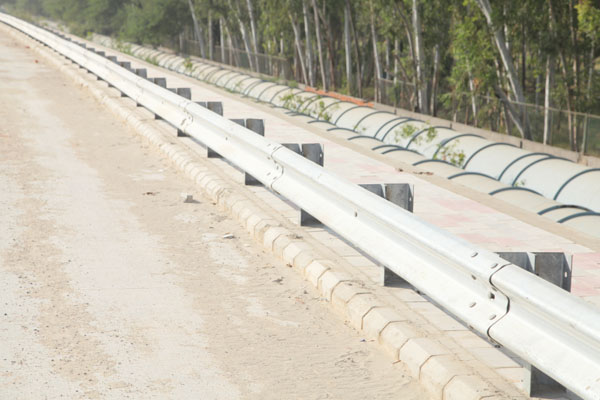 Things Need To Consider When Choosing The Highway Guard Rails Suppliers
By Admin
0 Comments
Are you looking for the best highway guardrail suppliers? If yes means, then you need to consider certain things before choosing one. In India, there are many highway guard rails suppliers and manufacturers available. Among those, selecting the best one is really hard. Here, you will get some useful information to select the best Highway Guard Rails Suppliers India.
What to look when hiring a highway product supplier:
Here are some important aspects that you must consider when looking for the best guard rail suppliers in India.
Services and products offered:
Always go with the supplier who offers many varieties of highway products. It includes steel and aluminum bridge rails, highway guard rails, pedestrian rails, handrails, and more. In addition to, check the supplier has a large inventory of highway guards, barriers, and road safety products.
Check the quality:
Never and ever compromise on quality though the product price is high. This is because of the quality product only able to withstand for the long run. Hence, prefer the supplier who provides high-quality products.
Never go with low price:
If the supplier offers the products at the cheap price, then do not choose them. Think yourself if you get the product at a cheap price then how can be its quality. Surely, it is not at all high quality because it made of low-quality materials.
Certification:
Most importantly, check their certification and other legal things before you prefer them as a supplier. Nowadays, many fraud suppliers are cheating the clients by offering very low-quality products. Do not hesitate to ask for their supplier certification and registration. It will help you in many ways.
Explore online:
Today, Internet is the vast sources of information so you can seek help easily. All you need to do is simply search for the supplier that you have chosen. Within a few seconds, you will get many positive and negative reviews of that particular supplier. Using the reviews, you can easily take a decision.
Customer satisfaction:
Apart from these, you have to check the previous clients who have dealings with them. It is one of the easiest methods to get some idea about them. Previous clients or customer always gives the correct information because they have already experience with that supplier. It is not necessary to go with their opinion. Additionally, check how much the supplier put effort for customer satisfaction.
Are you struggling to find the best Highway Guard Rails supplier in India? If yes means, then you make use of things that provided above. These things will help you a lot to discover the right one company as Metal Crash Barrier in the market without any stress.
For Enquiries 
P.N Singh – 07042292793, Suresh Mishra - 07042292792
EMAIL ID : pran.s@grinfra.com, suresh.m@grinfra.com
For more information please visit our corporate website.
Click Here